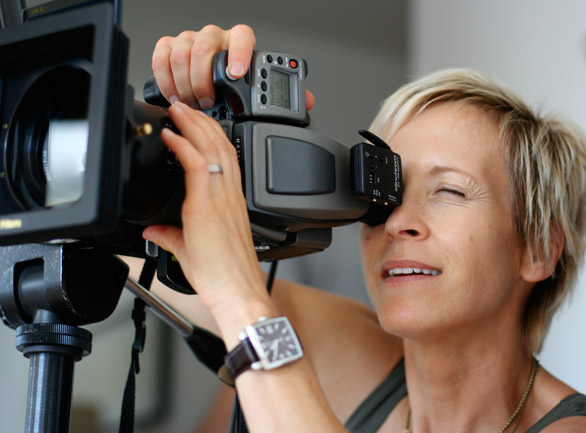 Au cours de ma carrière de photographe, lors de mandats éditoriaux ou publicitaires qui se déroulent dans des résidences privées, je fais des rencontres passionnantes dans des lieux qui sortent vraiment de l'ordinaire. Souvent pressée par le temps, et confinée dans le cadre d'un concept précis, je m'en vais avec une envie à la fois d'immortaliser l'endroit et de faire des portraits des personnes que je viens de rencontrer, de passer du temps avec ces dernières.
Dès lors l'idée m'est venue de concrétiser ce projet. J'ai débuté avec des personnes rencontrées précédemment et ai passé une journée avec eux, dans l'intimité de leur intérieur, je leur ai posé des questions, ai partagé un moment privilégié avec elles sur le thème de leur intérieur et de la décoration, mais aussi de sujets variés, de voyages, de nourriture…le projet était né.
Catherine Gailloud
English
During my career as a photographer, when working on editorial or advertising assignments happening at private homes, I meet great people living in amazing places. Often rushed by a deadline, confined within the boundaries of a layout, I leave with a hunger for both illustrating the place and the folks I just met, to spend time with them.
Hence the idea of turning that desire into a project. I began with people I had previously met and spent a day in their company, the intimacy of their home, sharing precious moments talking about interior and decoration, things and places they enjoy, food… the adventure had begun.
Catherine Gailloud